The graduation ceremony was held for the Autumn Semester on September 24th, Friday.
The day started off with a gathering at the Yasuda auditorium where the participants were all tested with rapid antigen test kit for safety against covid-19. The president congratulated all the graduating students and ushered his blessings through his inspirational speech.
Afterwards we headed back to our respective departments where we received our diploma certificates and congratulatory message from our Professors. The rest of the time was spent clicking lots of pictures with friends and families around the beautiful campus of UTokyo.
It has been a great time to study in Utokyo in these two years and it is so nice and lucky to meet you all!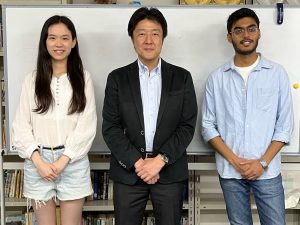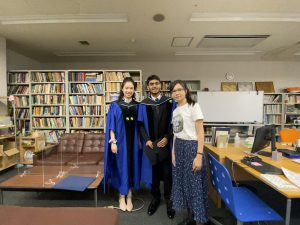 Rong & Nitish